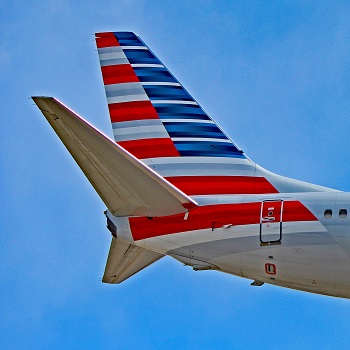 American Airlines commenced operations in 1936 and is headquartered at CentrePort in Fort Worth, Texas.
AA has a massive fleet of 959 aircraft with the largest being the Boeing 777-300ER. The airline flies to 350 destinations worldwide.
American is a founding member of the OneWorld Alliance, along with British Airways, Canadian Airlines, Cathay Pacific and Qantas.
American Airlines Airplanes
N414ZW Bombardier CRJ-200LR (With U.S Airways)
N546FF Bombardier CRJ-702 (American Eagle)
N674RJ Embraer ERJ-145LR (American Eagle / Envoy Air)