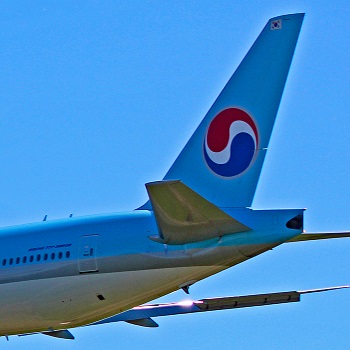 Korean Air was founded in 1946 as Korean National Airlines. The airline is headquartered in Gonghang-Dong, Gangseo-Gu, Seoul, South Korea. Korean Air flies to 127 destinations worldwide with a fleet of 173 aircraft.
The most in the fleet will soon be the Boeing 777-300ER with 20 currently flying and ten more on order. There are ten Airbus A380-800 aircraft in the fleet with no plans to increase that number.
The airline is a founding member of the SkyTeam Alliance, along with AeroMexico, Air France and Delta Air Lines. SkyTeam was established in June, 2000 and has 20 full member airlines in the alliance.
List of Korean Air Airplanes