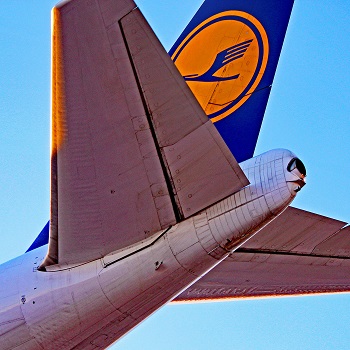 Lufthansa was founded in 1953 and commenced operations in 1955. The airline is headquartered in Cologne, Germany with Frankfurt and Munich as main hubs. Currently, the fleet consists of 280 aircraft that fly to 220 destinations worldwide. Including subsidiaries, the number of airplanes in the fleet grows to 656.
Included in the main fleet are 14 Airbus A380-800, 19 Boeing 747-8 and 13 aging Boeing 747-400 airliners.
Lufthansa is a founding member of the Star Alliance. The alliance was founded in 1997 and is headquartered in Frankfurt am Main, Germany. The other founding members include Scandinavian Airlines, Thai Airways International, Air Canada and United Airlines. There are 27 full member airlines in the alliance.
List of Lufthansa Airplanes
D-ABVR Boeing 747-400
D-ABVP Boeing 747-400
D-ABVU Boeing 747-400
D-ABVX Boeing 747-400