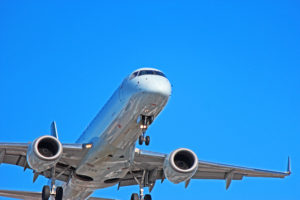 One of 25 Embraer ERJ-190AR in the Air Canada fleet, C-FHNW has had some issues in its decade of existence but mostly mechanical problems due to faulty sensors and nothing to put passengers and crew in danger.
The photos in the image gallery below were taken on February 19, 2017 at Toronto Pearson International Airport (YYZ). For full-size, high resolution versions of any of the photos, simply click on the individual pictures. See below for more information on this specific aircraft (including incidents), the Embraer ERJ-190AR model in general and the airline.
C-FHNW Air Canada Embraer ERJ-190AR Image Gallery
C-FHNW
C-FHNW was delivered to Air Canada on May 7, 2007. The Embraer ERJ-190AR is configured with nine seats in business class and 88 more in economy class for a maximum of 97 potential passengers. This is one of 25 Embraer ERJ-190AR in the Air Canada fleet.
On January 16, 2013, C-FHNW was on a flight from Regina, Saskatchewan (YQR) to Toronto, Ontario (YYZ). On approach to Toronto, the crew received a SPDA FAIL indicator, along with a handful of other failures. The aircraft landed safely and the Secondary Power Distribution Assembly (SPDA) micro communication module was replaced.
On June 30, 2015, on a flight from Saskatoon, Saskatchewan (YXE) to Toronto, an indication that the park brakes were on was received on route. The light then went out and the airplane landed safely at Toronto Pearson. The parking brake valve and the emergency parking brake switch were replaced.
On January 17, 2016, C-FHNW was flying from Winnipeg, Manitoba (YWG) to Vancouver, British Columbia (YVR). On the initial climb out of Winnipeg, the landing gear would not retract. The flight was aborted and the Embraer ERJ-190AR returned to Winnipeg, landing safely. The nose gear uplock and proximity sensors were replaced.

Embraer ERJ-190AR
The first Embraer ERJ-190AR made its first flight in 2004 and was launched with JetBlue in 2005. JetBlue, Air Canada and Tianjin Airlines are the top users of this aircraft.
The aircraft is 36 metres or 119 feet in length with a wingspan of 29 metres or 94 feet. At the tail, the Embraer ERJ-190AR stands eleven metres or 35 feet in height. The AR version has a flight range of 4,5437 kilometres.

Air Canada
Air Canada was founded in 1937 as Trans-Canada Air Lines, changing to Air Canada on January 1, 1965. There are over 170 aircraft in the AC fleet. Including subsidiaries like Air Canada Express and Rouge, the airline flies to some 350 destinations worldwide.
The airline is headquartered at Montreal Pierre Elliott Trudeau International Airport in Dorval, Quebec and is a founding member of the Star Alliance. Star Alliance now has 27 members. Other founding members include Lufthansa, Scandinavian Airlines, Thai Airways and United Airlines.

Resources
More Like This: