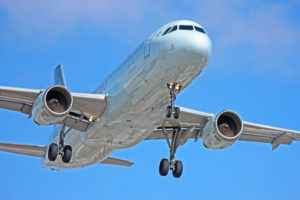 Nearly two years to the day, I captured C-FTJO for the second time. The top row of Air Canada Airbus A320 images in the gallery before were taken on March 9, 2015. The bottom row were taken more recently on March 12, 2017. The airplane hasn't changed much, not yet receiving the new Air Canada livery, but the angle is different. All photos were taken at Toronto Pearson International Airport (YYZ).
For full-size, high resolution versions of any of the photos in the gallery, simply click on the individual pictures. See below for more details on this specific aircraft, the Airbus A320 model in general and the airline.
C-FTJO Air Canada Airbus A320 Image Gallery
C-FTJO
C-FTJO made its first flight on February 27, 1991 and was delivered to Air Canada on May 6, 1991. This is one of 42 Airbus A320-200 aircraft in the Air Canada fleet. The airplane is configured with 14 seats in business class, 36 more in premium economy and 96 seats in economy class. C-FTJO has a single aisle.
On March 22, 2009, C-FTJO was performing a flight from Tampa Bay, Florida to Toronto, Ontario. An emergency was declared by the crew on final approach, reporting problems with the flaps. However, the Airbus A320 was able to land safely and taxi to the terminal on its own.
A year later, on March 23, 2010, the aircraft experienced another incident that was a bit more serious. While flying from Montreal, Quebec to Toronto (YYZ), an acrid smell was detected in the passenger cabin on approach. The airplane landed safely, stopped on the runway and was evacuated out of precaution as smoke became visible in the cockpit and cabin.
The evacuation via the slides proved a bit of a debacle with passengers insisting on taking carry-on luggage on the slide, despite being told not to. One passenger ended up in hospital with a sore back and four more received minor cuts and bruises.

Airbus A320-200
The Airbus A320-200 has been produced since 1988 and has a maximum capacity for 186 seats in a single class configuration. The competition for the Boeing 737 is 38 metres or 123 feet in length with a wingspan of 36 metres or 118 feet. At the tail, the aircraft stands 12 metres or 39 feet in height.

Air Canada
Air Canada is headquartered at Montreal Pierre Elliott Trudeau International Airport (YUL) and is a founding member of the Star Alliance. Other founding members include Lufthansa, Scandinavian Airlines, Thai Airways and United Airlines. There are now 27 member airlines worldwide.
The airline was founded in 1937 as Trans Canada Air Lines with the name changing on New Year's Day in 1965. There are 170 airplanes currently in the Air Canada fleet with 200 destinations worldwide.

Resources
More Like This: