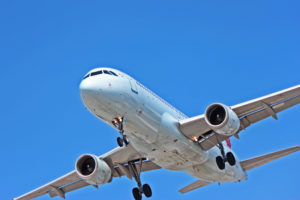 Looking back through the archives, we came across photos of this now infamous airplane. C-FTJP was an Airbus A320 in the Air Canada fleet until March 29, 2015 when it crashed upon landing at Halifax Stanfield International Airport (YHZ). The pictures included here were taken in September, 2014 at Toronto Pearson International Airport (YYZ), a half year before the aircraft's demise.
For full-size, high resolution versions of any of the photos in the image gallery, simply click on the individual pictures. See below for more detailed information on C-FTJP, the Airbus A320 model in general and the airline.
C-FTJP Air Canada Airbus A320 Image Gallery
C-FTJP
C-FTJP made its first flight on July 10, 1991 and was delivered to Air Canada on October 16, 1991. At the time of its demise, the Airbus A320 was configured for a maximum total of 146 passengers with 14 seats in business class, 36 more in premium economy and 96 in economy class.
On March 29, 2015, the aircraft made its last flight, flying from Toronto, Ontario to Halifax, Nova Scotia. On final approach to Halifax Stanfield International Airport, the Airbus A320 clipped a powerline 250 metres short of the runway. C-FTJP then touched the enbankment 225 metres short of the runway threshold.
The result of Air Canada flight 624 was 23 people injured and taken to hospital (all would survive). Also, all landing gear collapsed, the left side engine separated from the airplane, the left wing was damaged and the horizontal stabilizer was damaged.
See the resources section below to find more details on the accident.
Airbus A320
The first Airbus A320 was introduced in 1988 with Air France. Since, well over 4,000 have been produced. The aircraft is 38 metres or 123 feet in length with a wingspan of 36 metres or 118 feet. At the tail, the airplane stands 12 metres or 39 feet in height. The flight range is 6,100 kilometres.
Air Canada
Air Canada was founded in 1937 as Trans-Canada Air Lines with the name change coming in 1965. The airline is headquartered on the grounds of Montreal Pierre Elliott Trudeau International Airport (YUL) in Dorval, Quebec.
With a main fleet of over 170 aircraft, Air Canada flies to over 200 destinations worldwide. Subsidiaries like Air Canada Express and Air Canada Rouge increase those numbers substantially. The airline is a founding member of the Star Alliance, along with Lufthansa, Scandinavian Airlines, Thai Airways and United Airlines.
Resources
Transportation Safety Board of Canada report
More Like This: