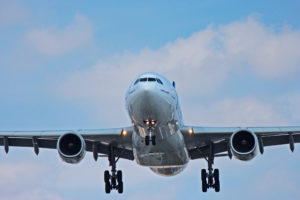 A look back to 2014 at C-GTSZ, an Airbus A330-200 belonging to Air Transat. The aircraft, which started life with Mexicana, is still currently in the Air Transat fleet. The photos were taken on September 20, 2014 while plane spotting at Toronto Pearson International Airport (YYZ). The images came a month after the A332 suffered a bit of an incident on a flight from Venice, Italy to Toronto, Ontario. More on that below.
For full-size, high resolution versions of any of the photos in the image gallery, simply click on the individual pictures. See below for more detailed information on C-GTSZ, the Airbus A330-200 model in general and the airline.
C-GTSZ Air Transat Airbus A330-200 Image Gallery
C-GTSZ
C-GTSZ took its first flight on November 12, 2008 and was delivered to Mexicana de Aviacion on December 18, 2008 as XA-MXQ. Mexicana ceased operations on August 28, 2010 and the Airbus A330-200 was delivered to Air Transat on September 30, 2010. Mexicana is officially 'suspended indefinately'. The airline was founded in 1921 and commenced operations in 1923. Mexicana, headquartered at the Mexicana de Aviacion Tower in Mexico City, Mexico, had a fleet of 130 airplanes traveling to 80 destinations. They were a member of the Star Alliance from 2000 to 2004 and since 2009 have been a member of the Oneworld Alliance (considered inactive).
The Airbus A332 is configured for a maximum total of 345 passengers with 12 seats in business class and 333 more in economy class. This is one of 12 Airbus A330-200 aircraft in the Air Transat fleet with one more on order. With the previous airline, it was one of two in the fleet.
On August 23, 2014, C-GTSZ was flying from Venice, Italy to Toronto, Ontario, Canada. During the flight, the crew noticed a slow leak in the green hydraulic system. The flight was continued to Toronto where it landed safely. However, it needed to be towed off the runway due to loss of nose wheel steering. The green hydraulic pump case at engine #2 was found to be cracked and was replaced.
On June 30, 2015, the aircraft was flying between Montreal, Quebec and Toronto, Ontario. On approach, it was found that the flaps could not be selected beyond position 1. C-GTSZ landed safely. The incident resulted in the command sensor unit and the flap/slat lever assembly being replaced.
Airbus A330-200
A shortened version of the original Airbus A330-300 variant, the Airbus A330-200 is 16 feet shorter with a length of 59 metres or 193 feet. The wingspan is shared between the two variants at 60 metres or 198 feet. At the tail, the height is 17 metres or 57 feet. This type of aircraft first entered service with Korean Air in 1998. The flight range is 13,450 kilometres, 1,700 KM more than the A333.
Air Transat
Air Transat commenced operations in 1987. The airline is headquartered in Montreal, Quebec and is based at Toronto Pearson International Airport (YYZ) and Montreal Pierre Elliott Trudeau International Airport (YUL). They have a fleet that fluctuates above and below 30 aircraft, depending on the season, ad fly to more than 60 destinations in 30 countries.
Resources
Toronto Pearson International Airport video
More Like This: