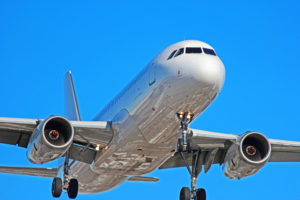 Leased from Avion Express and flying for Cubana since July 4, 2014, LY-VEQ has a Plain Jane look with a simply white livery with just the registration number on the side. The Airbus A320 is used mostly for shuttling Canadians from Toronto to sunshine destinations on the island of Cuba.
The images in the gallery below were taken at Toronto Pearson International Airport (YYZ) on February 19, 2017. For full-size, high definition versions of any of the images in the gallery, simply click on the individual pictures. For more information on this specific airplane, the aircraft model in general and the airline, see below.
LY-VEQ Cubana Airlines Airbus A320 Image Gallery
LY-VEQ
This Airbus A320-232 took its first flight on June 27, 1997 and was delivered to China Southern Airlines on August 27, 1997 as B-2348. LY-VEQ was then with Air Europe Italy from April, 1999 to March, 2000 as F-OHCX before returning to China Southern.
The aircraft remained with that airline until a move to storage in November, 2013. After a very short stint with Vueling Airlines, the airplane has been leased to Cubana by Avion Express since July, 2014.
LY-VEQ is configured with eight seats in business class and another 150 in economy. It spends much of its time running back and forth from Toronto, Ontario to destinations in Cuba.

Airbus A320-200
The A320 is the first member of the A320 family for Airbus. The group includes the extended A321 and the shrunken A319 and A318. The first A320 was introduced with Air France in 1988. Since, some 4,400 A320's have been built with nearly 7,500 aircraft from the whole family of models built.
This airplane is 38 metres or 123 feet in length with a wingspan of 36 metres or 118 feet. At the tail, the aircraft is 12 metres or 39 feet in height. Flight range with a typical payload is 6,100 kilometres. Just for reference, the distance from Toronto to Havana, Cuba is just 2,299 KM.

Cubana de Aviacion
The national airline of Cuba first flew in 1930 and is headquartered in Havana. Originally, Cubana was a subsidiary of Pan American World Airways but became wholly owned by the Cuban government in May, 1959 after the revolution.
The current fleet consists of 20 aircraft, five of which are Airbus planes leased from Avion Express. The rest are Russian made planes from either Antonov or Ilyushin. Cubana flies to over 20 destinations.

Avion Express
Avion Express is headquartered in Vilnius, Lithuania. The company was established in 2005 as Nordic Solutions Air Services and was renamed to its current brand in 2008. The fleet consists of eight Airbus A320 and one Airbus A319.

Resources
More Like This: