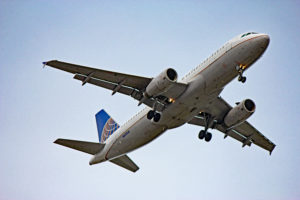 N451UA has spent its lifetime with United Airlines. However, for a four year span, it wore the colours of United's defunct low cost brand Ted. The Airbus A320-200 is seen in the gallery below at Toronto Pearson International Airport (YYZ) in Mississauga, Ontario.
For full-size, high resolution versions of any of the photos in the gallery, simply click on the individual pictures. See below for more detailed information on this particular airplane, the Airbus A320 model in general and United Airlines.
N451UA United Airlines Airbus A320 Image Gallery
N451UA
N451UA made its first flight on July 2, 1998 and was delivered to United Airlines on September 1, 1998. On December 29, 2005, the Airbus A320 was transferred to the Ted fleet. It returned to the United main fleet on January 4, 2009 after Ted ceased to exist.
Ted commenced operations in 2004 and ceased operations in 2009. The name comes from the last three letters in United. Ted was a low cost carrier that delivered passengers to vacation locations. Ted had a fleet of 56 aircraft, all Airbus A320. Each was configured with 156 seats, all in economy class.
This was not an actual subsidiary of United, just a brand under the parent company. In the end, Ted flew to 23 destinations in the United States, Mexico and Puerto Rico. Denver International Airport (DEN) served as their main hub.
Currently, N451UA is configured for a total of 150 seats. There are 12 in first class, 42 more in premium economy and 96 in economy class. This is one of 97 Airbus A320 aircraft in the United Airlines fleet.

Airbus A320
The first Airbus A320 was introduced in 1988 with Air France and there are around 4,400 in existence today. The matriarch in the A320 family, the A321 is a stretched version while the A319 and A318 are shrunken down.
The Airbus A320 is 38 metres or 123 feet in length with a wingspan of 36 metres or 118 feet. At the tail, the airplane stands 12 metres or 39 feet in height. Flight range for this aircraft is 6,100 kilometres.

United Airlines
United Airlines was founded in 1926 and commenced operations in 1931. The airline is a founding member of the Star Alliance, along with Scandinavian Airlines, Thai Airways International, Air Canada and Lufthansa. United is headquartered in the Willis Tower (formerly Sears Tower) in Chicago, Illinois.
United flies to over 340 destinations worldwide with a fleet of nearly 750 aircraft. The airline is phasing out their last 18 Boeing 747-400 by the end of 2017.

Resources
More Like This: