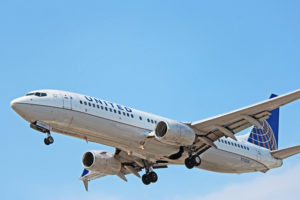 Another remnant from the Continental Airlines era. N73259 began life with Continental and was transferred to United Airlines in 2011 after the two airlines merged. We photographed this particular Boeing 737-800 while plane spotting at Toronto Pearson International Airport (YYZ) on July 20, 2017.
For full-size, high resolution versions of any of the photos in the image gallery, simply click on the individual pictures. See below for more detailed information on N73259, the Boeing 737-800 model in general and the airline.
N73259 United Airlines Boeing 737-800 Image Gallery
N73259
N73259 took its first flight on May 11, 2001 and was delivered to Continental Airlines on May 25, 2001. The Boeing 737-824 was transferred to United Airlines on May 25, 2011 as the two airlines processed their massive merger. This B738 is configured for a maximum total of 154 passengers with 16 first class seats, along with 48 more in premium economy and 90 seats in economy class. This is one of 141 Boeing 737-800 models in the United fleet.
Boeing 737-800
The first Boeing 737-800 entered service in 1998 with Hapaq-Lloyd Flug (now TUIfly) and over 4,500 have been delivered since. The B738 is a direct competitor of the Airbus A320-200. The aircraft is 40 metres or 130 feet in length with a wingspan of 36 metres or 118 feet. At the tail, the airplane stands 13 metres or 41 feet in height. This is a stretched version of the Boeing 737-700 with a length 19 feet longer.
United Airlines
United Airlines was founded in 1926 and commenced operations in 1931 under its current name. The airline is headquartered at the Willis Tower (formerly Sears Tower) in Chicago, Illinois. The member of the Star Alliance has a massive fleet of just under 750 aircraft flying to nearly 350 destinations around the world.
The United main fleet has the Boeing 777-300ER as its largest aircraft. The airline retired the last of its Boeing 747-400 jumbo jets at the end of October, 2017. The Boeing 737-800 is the most numerous with 141.
Resources
More Like This: