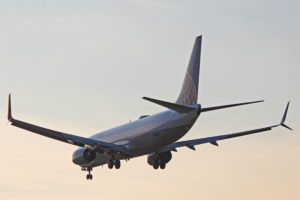 When we photographed N78501 while plane spotting at Toronto Pearson International Airport (YYZ) on December 3, 2017, United Airlines scaled down to this Boeing 737-800 from the usual Boeing 737-900ER. The aircraft first flew in 2006 and came to United from Continental Airlines after the two merged.
For full-size, high resolution versions of any of the photos in the image gallery, simply click on the individual pictures. See below for more detailed information on N78501, the Boeing 737-800 model in general and the airline.
N78501 United Airlines Boeing 737-800 Image Gallery
N78501
N78501 took its first flight on July 5, 2006 and was delivered to Continental Airlines on July 18, 2006. Continental was founded in 1934 as Varney Speed Lines and commenced operations under the more recent name in 1937. The airline was acquired by United Airlines in October, 2010 and fully ceased operations on March 3, 2012 after the merge was complete. They were headquartered in Houston, Texas, were a member of the SkyTeam Alliance and had 348 aircraft in their main fleet flying to 140 destinations worldwide.
This Boeing 737-824 was transferred to the United fleet on November 30, 2011. This is one of 141 B738 airliners in the United main fleet and is configured for a maximum total of 154 passengers. There are 16 seats in first class with 48 more in premium economy and 90 seats in economy class.
On December 21, 2014, a seemingly trouble free flight from Honolulu, Hawaii to Los Angeles, California ended up grounding N78501 for several days due to damage in need of repair. After landing, it was noticed that one of the tires had delaminated and this caused damage to the undercarriage and the flaps.
Boeing 737-800
The first Boeing 737-800 entered service in 1998 with Hapaq-Lloyd Flug (now TUIfly) and is a stretched version of the Boeing 737-700 variant. The B738 is in direct competition with the Airbus A320-200. The aircraft is 40 metres or 130 feet in length with a wingspan of 36 metres or 118 feet. At the tail, the airliner stands 13 metres or 41 feet in height. The flight range is 5,436 kilometres.
United Airlines
United Airlines was founded in 1926 and commenced operations in 1931. The airline is a member of the Star Alliance and is headquartered at the Willis Tower in Chicago, Illinois. The airline has a fleet of nearly 750 aircraft flying to nearly 350 destinations around the world. With the last of their Boeing 747-400 aircraft phased out, the Boeing 777-300ER is now the flagship of the airline. The Boeing 737-800 is the most numerous in the main fleet.
Resources
More Like This: