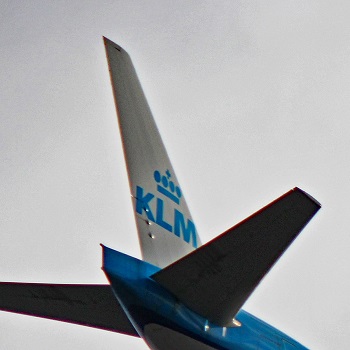 The KLM in KLM Royal Dutch Airlines stands for Koninklijke Luchtvaart Maatschappij. The airline was founded in October, 1919, making it the oldest airline in the world still operating under its original name. The airline is headquartered in Amstelven, Netherlands and uses Amsterdam Schiphol Airport as its main hub.
KLM currently has a nearly 120 aircraft in the main fleet, flying to 145 destinations around the world. The airline merged with Air France in 2004, the same year it joined the SkyTeam Alliance. SkyTeam was founded in 2000 and now has 20 full member airlines.
KLM Royal Dutch Airlines was the last airline to operate the McDonnell Douglas MD-11 for passenger service. The last in the fleet was retired in 2014.
List of KLM Royal Dutch Airlines Airplanes
PH-BFL Boeing 747-400
PH-BFY Boeing 747-400M (KLM Asia)